Innovation alongside leading OEMs, Tier 1 suppliers and technology integrators.
Collaboration for a cleaner, brighter future
We care about the impact that transportation has on our planet. Our teams have worked extensively with leaders across industry to test, validate and benchmark their electric and hybrid solutions.
Our experience enables us to support companies with reporting, detection and benchmarking, whilst our Spark Insights tools uncover commercial opportunities and devise applications to convert ICE drivers to eMobility.
Our experienced team can support customers in testing and benchmarking their EVs.  We have also worked with OEMs on projects and applications to uncover commercial opportunities and devise applications to convert ICE drivers to EVs.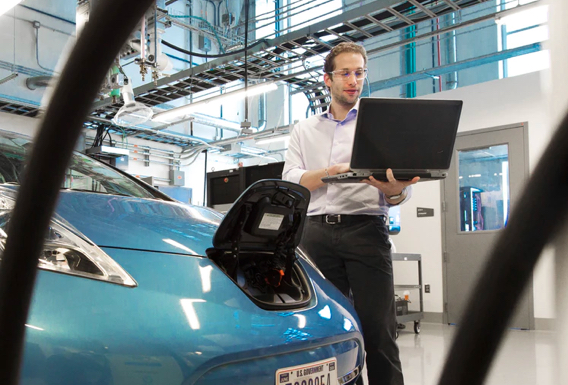 Our consultancy services help your customers realise the full potential of their vehicle from testing and validation of EV applications and software products, to advising fleets on which EV is right for them.

Advice from leading industry figures
We are proud to have been innovating within eMobility for decades, collaborating with leading academics and industry experts from Cambridge to Shanghai.

Data-driven range prediction assessments
Improve a vehicle's range management system, convert ICE drivers to EV and compare prediction accuracy with competing OEM brands.

Global support for innovative teams
Our passion for eMobility has seen us testing latest eBike solutions and systems, EV Trucks, providing insights to engineering teams on EV development and deployment. We have worked closely with teams in Asia, Europe and North America. 
"Companies such as Spark play a crucial role in the automotive industry's net zero carbon future"
Senior Manager | Advanced Propulsion Centre
Spark a conversation now to learn more about how our technology can enhance your eMobility solution.