Our SDKs give provides bespoke range assurance against operational downtime.
Scalable planning that provides a competitive edge
Fleet utilises our core prediction engine to simplify schedules for fleets of electric vehicles. Our Dispatch API works with any fleet management system to connect a customer request to the most suitable driver and EV based on live conditions.  This drives greater fleet optimisation and lower downtime charging.
Increasing EV fleet efficiency
For many eMobility fleets, focus can shift from moving goods and services efficiently to where the next charge point is. Our Fleet SDK provides tools including a sophisticated EV planner that give clear, measured journey predictions for multiple journeys and charging actions.  This gives fleet managers insights to where and when to charge en route based on live driver, vehicle and atmospheric data.
Fleet SDK also includes a dispatch API tool that can be integrated into existing fleet management applications and can be adapted to many third-party data sources. Fleet SDK can be utilised for fleets of EVs or any size and can be tailored to each customer requirement.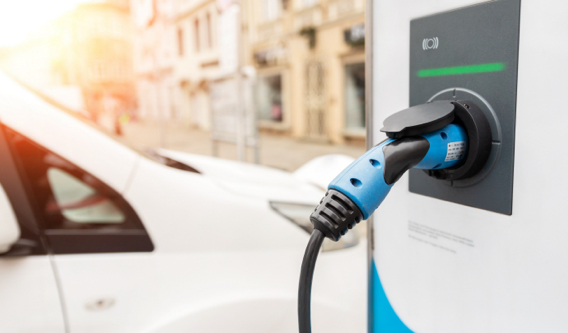 Built to solve industry challenges
Fleet SDK solves business issues for eMobility fleets by facilitating total fleet optimisation.

Maximised vehicle battery capacity
Many eMobility fleets do not maximise their battery's available capacity. Fleet allows drivers to travel further between charges and enables fleet managers to optimise driving schedules accordingly.
User data that optimises fleet productivity
Maximising the potential productivity of an eMobility fleet requires fleet managers to understand the behaviour of drivers and information regarding their routes.
Giving fleet drivers confidence in EVs
Drivers are less productive when they have to change course to charge their vehicle. Fleet SDK integrates energy usage and charge point locations to plan their daily schedules.
Solution tailored to fleet management systems
Our SDK includes a dispatch API allowing fleets to integrate our journey prediction software with existing fleet management systems.  This enables a job to be allocated automatically to the most suitable driver in seconds based on location and energy prediction to complete the job.  This removes range concerns for drivers and enhances fleet uptime.
Efficient, reliable scheduling technology
Planning journeys for the day is a huge part of many successful fleet manager roles. Utilise our Fleet SDK to optimise their operations for the day.
Features and capabilities
Fleet SDK combines a sophisticated EV planner and dispatch API to give maximise their efficiency and uptime, through a seamless cloud implementation.
Example Azure implementation
Encrypted data storage and transmission
Individual driver profiles
Core prediction engine and machine learning – black box model
Example integrations as C# source code
Can be adapted to many 3rd party routing and weather data sources
Comprehensive set of APIs: Driver and vehicle registration, Journey predictions & Driver metrics
"Spark's innovation helps meet the key goal of reducing transport emissions, by accelerating the adoption of electric vehicles through its innovative software"
Start your journey with Fleet
Contact us and we'll start the process to integrate our Fleet SDK into your solution.