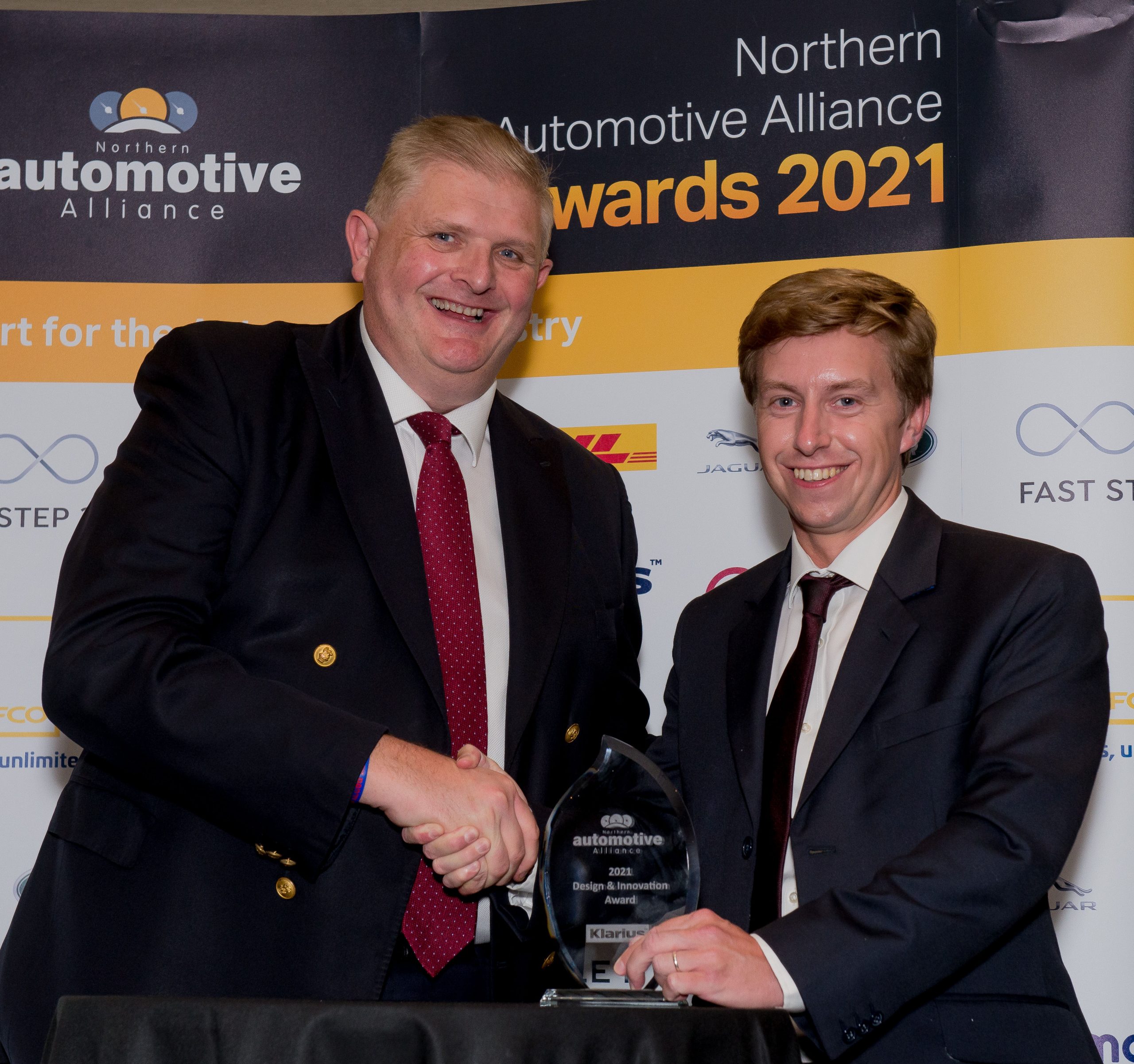 Spark EV Technology, global leader in energy management and range prediction solutions, has picked up a prestigious award from the Northern Automotive Alliance for its efforts in design and innovation.
The company has been recognised for the continued research and development of its industry-leading range prediction and energy optimisation technology, which utilises machine learning algorithms tailored to each vehicle to provide accurate onboard range predictions for electric vehicles of all sizes, from micromobility to e-trucks.
Its efforts are highlighted as Spark seeks to aid in the mass adoption of electric vehicles and help drivers to trust in their vehicle's ability to reach its destination without suddenly running out of charge.
The award was presented to Justin Ott, CEO and founder of Spark EV Technology at the NAA annual dinner, which was held at The Mere Golf Resort & Spa in Knutsford.
"We are delighted to have received such an accolade to endorse what our team has achieved," commented, Ott. "This award is a true testament to the efforts we have put in from the design and development stages to real-world testing and implementing the solution – we are incredibly proud of what we have achieved so far and are excited about the projects that are currently in motion."